This beautiful town of 4,000 inhabitants, just 35 km and 30 minutes by car from the Port of Santander, treasures mansions and medieval palaces among its cobbled streets.
In Santilla del Mar time seems to have stopped in the Middle Ages, since all the buildings in the old town are made of stone or half-timbered facades. To this architectural charm is added that of the local restaurants, as many of them have a terrace to eat in the patio.
Some of the most interesting buildings in Santilla del Mar are the 12th century Collegiate Church of Santa Juliana, the Merino and Don Borja towers, the Águila and la Parra houses, or the Velarde palace and tower, and many others.
In its cobbled medieval streets we can also find multiple artisan workshops and taste tasty milk with biscuits, the most popular snack in the town.
More information: https://turismodecantabria.com/descubrela/municipios/17-santillana-del-mar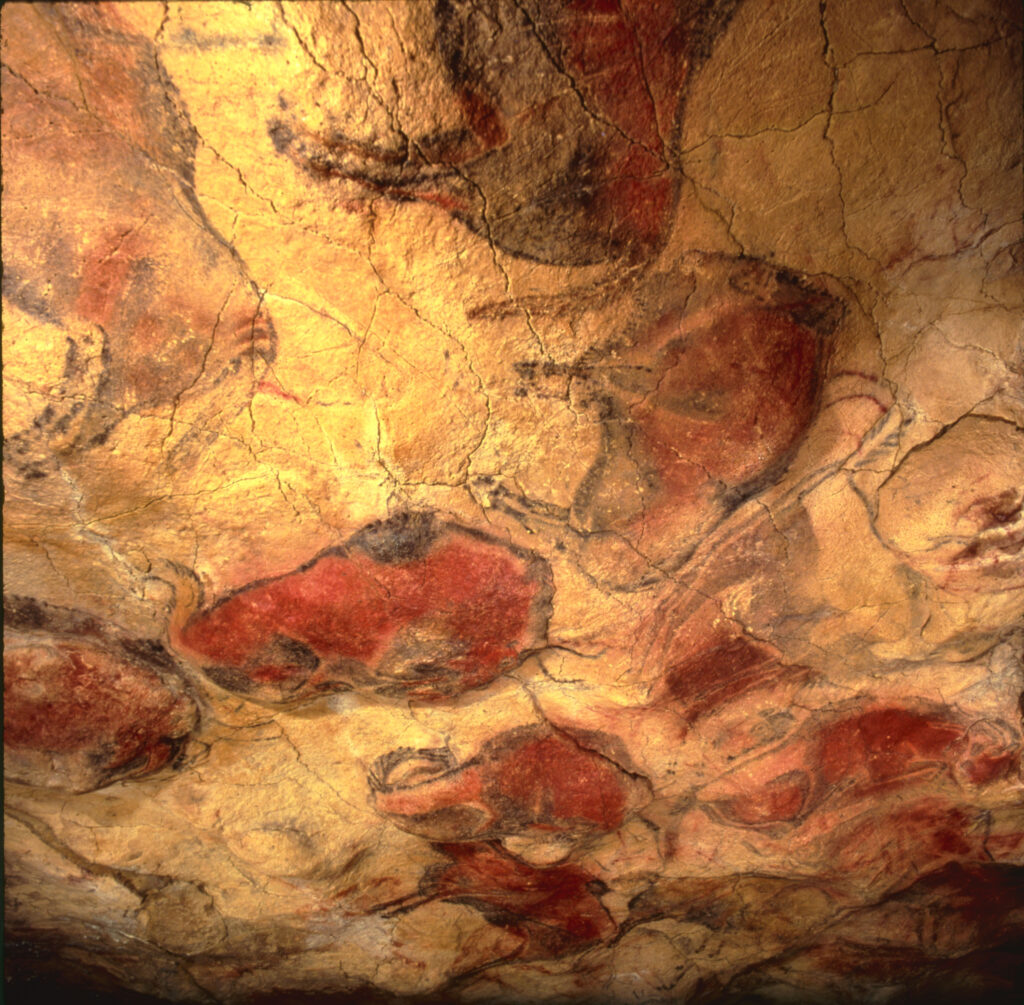 The world famous Altamira Cave, classified as the «Sistine Chapel» of rock art, is just a couple of kilometers from the center of Santillana del Mar.
The Polychrome Room, undoubtedly the best known panel of the world Paleolithic Art, contains a large group of bison, approximately twenty, large and generally bichrome and engraved. Next to them, and with the same techniques of realization, there is a large doe, two horses and various signs, among them large claviforms in red with a central protrusion. Some purple negative hands also appear in the room.
The original Altamira cave is not open to your visit, but its replica, the Neocave in the Altamira Museum, located a few meters from the original cavity, which allows you to contemplate these Paleolithic drawings with total comfort.
More information https://www.culturaydeporte.gob.es/mnaltamira/en/home.html