The gastronomy of the Cantabria region is one of the most appreciated in Spain, and has many exclusive products and designations of origin.

The mountain stew is possibly the most representative dish of Cantabrian cuisine. It is a stew whose main ingredients are beans, collard greens, chorizo, ribs, blood sausage and bacon. It is a strong dish, appropriate for the winter months.
However, fish and shellfish also occupy a preferential place in Cantabrian gastronomy, thanks to the quality of the species that can be caught in the Cantabrian Sea: sea bass, hake, scorpionfish, squid, sandwiches and sardines, as well as clams, cockles , spider crabs, crayfish, lobsters and lobsters.
The squid are used to make the very traditional fried squid, with which the Cantabrians take the aperitif and with the anchovies, the salted anchovies. If we add the exceptional cheeses of the region to the salted anchovies, we already have another exceptional appetizer.
Salted anchovies are one of the best-known Cantabrian products in the world and have in Santoña the epicenter of their quality production. What less than taking home several cans to remember this land of plenty. You will be surprised by their quality, without any thorn, as they are manually removed, the delicate flavor and texture of the meat. A luxurious bite.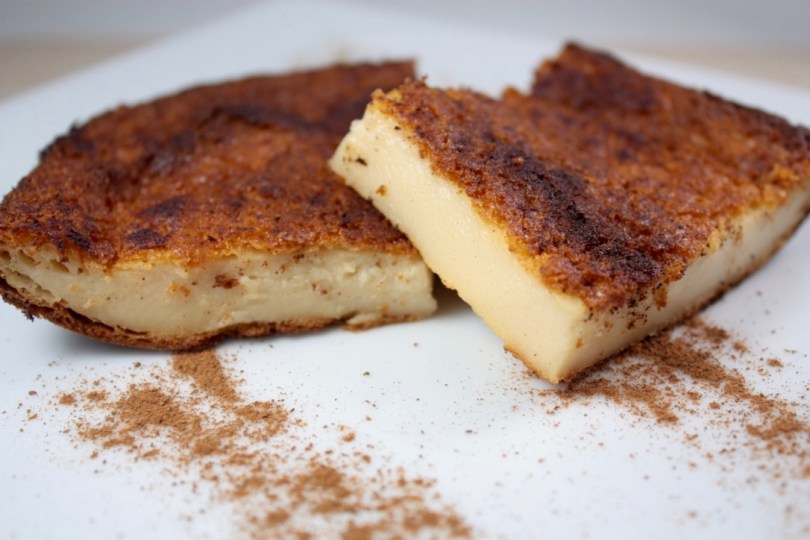 Cantabria is an exceptional region for cattle raising, so both the meat and dairy products are of high quality. Many local desserts, such as sobaos or quesadas pasiegas, use butter as a fundamental ingredient. The sobaos pasiegos even have a Protected Geographical Indication.
Eating well in a restaurant in Cantabria is very easy, as the quality of the raw materials provides guarantees. The region has 5 restaurants with Michelin stars, 11 recommended in the Bib Gourmand guide, and 10 in the Repsol guide.
Learn more about the gastronomy of Cantabria at https://cantabriaspain.co.uk/enjoy-it/gastronomy/