Comillas - El Capricho of Gaudí
The town of Comillas is one of the northern Spanish region of Cantabria's most symbolic places and one of its most interesting from an architectural point of view. It is about 50 km from Santander and 45 minutes by car
It has some of the most important Art Nouveau buildings in Cantabria, which include Sobrellano Palace Chapel and the Pantheon, the Pontifical University and, of course, the brilliant El Capricho by the Catalan architect Antoni Gaudi. Is one of the first works designed by the world famous architect that later designed the Sagrada Familia of Barcelona.
Just a few meters further on we find the Palacio de Sobrellano. Grandiose neo-gothic style building also called Palacio del Marqués de Comillas, since it was built in the same place where his house is located, being the work of the Catalan architect Juan Martorell. Forming a style ensemble with the palace, is the Pantheon Chapel, characterized by beautiful marble mausoleums. Part of the furniture was designed by Gaudi.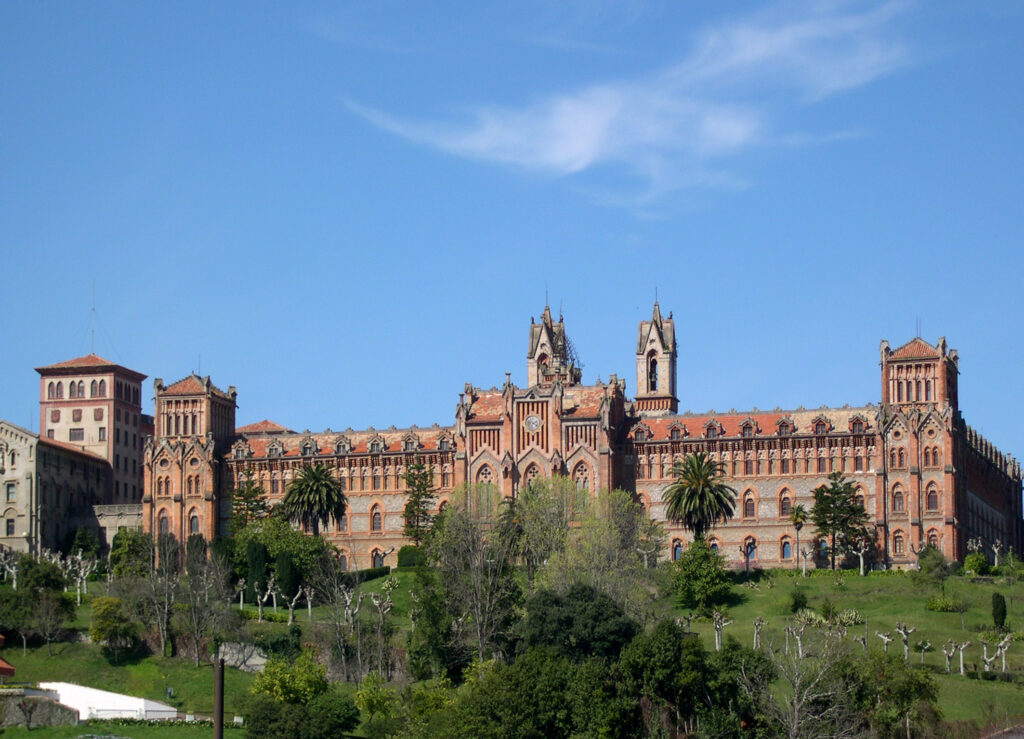 The Pontifical University. Impressive building that dominates the entire town from the west, it is one of the most representative of the town. The ornamental details, as well as the entrance to the enclosure were the work of the architect Doménesch.
The University is especially relevant in the business sphere: of the Forbes Ranking of 50 Best CEOs in Spain 2018, ten were Comillas alumni. Likewise, numerous high-ranking officials of the Catholic Church, theologians and canonists have passed through its classrooms.
At present, the huge complex of original buildings located in a privileged place in Comillas belong to the Government of Cantabria, which has acquired the complex in order to rehabilitate the Major Seminary, the building with the highest architectural quality.